A bit about Ha'nds On Beauty...

Ha'nds on Beauty is a charming beauty salon in Tonbridge. Based on the first floor of an old Tonbridge building on Quarry Hill Parade, the salon aims at giving you a pleasant, relaxing and tailored beauty experience.

With a warm welcome from Vietnamese therapist Ha Nguyen, the owner and main beautician in the salon, you are sure you will be looked after the Eastern way. Colorful flowers resting on the couch, relaxing music, candles and wonderful scents...and it doesn't stop there...Ha's treatments are efficient, relaxing, and do what they are promising to do.

Ha will always do her best to get you what you need, whether it is a quick, efficient and painless waxing or a long, deep soft tissue massage to remove aches and pains from hours spent on the computer.




Testimonials:
"Excellent, friendly salon I've been going to Hands on Beauty for about 6 months now. The owner Ha is a lovely woman who treats her customers as if they were family. She will always find time to fit you in, even staying late herself if necessary to make sure her customers get what they need. The salon is clean and well presented, with up to date equipment and treatment methods". S.Kitty (Googlemaps reviews) May 2010.
"Finally a salon that doesn't claim to be what it is not. I love the simplicity and the eficiency of it. The only place in Tonbridge where i can have my legs waxed in record time, perfectly done and for an unbeatable price!" Marie V. July 2011.
"The place looked felt and smelled fantastic. Nothing was too overpowering and I didn't feel like I didn't belong or was cluttering up the place as in some locations. Staff are polite, friendly and relaxed. I hadn't had my legs waxed for a long time and so I was in a lot of pain but the therapist explained why and applied extra cooling balm etc to help ease the sensation. Follow-up treatments were a lot more comfortable! I had my legs waxed for a holiday and found that the hair stayed away for a good few weeks and that there was hardly any "stray" hair as she had done a VERY thorough job. Much better than some other places I've been - also, trained at the local West Kent College so Kudos to them!" The blahmunchkin on Wahanda.com, May 2010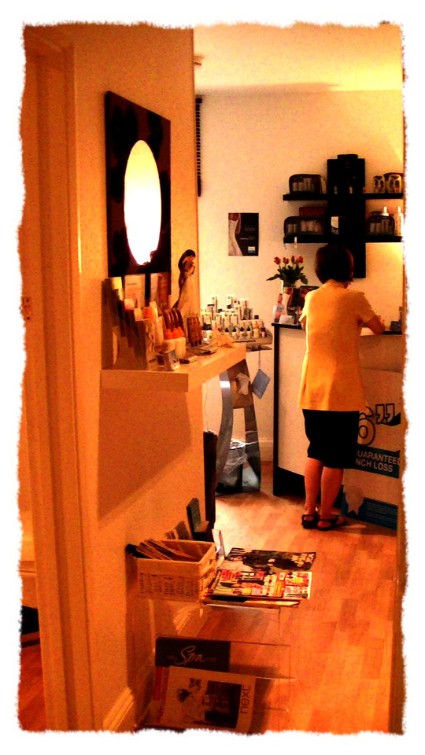 "I found Ha'nds on beauty a great experience when I visited last weekend. I had a pedicure which has been one of the best I have had, all the beauty products were really good quality my feet felt fantastic afterwards. I found the lady very personable and very easy to warm to, we had a lovely chat and I felt comfortable straight away" Kate M. TouchLocal Tonbridge, October 2009